Although Thanksgiving was quite different this year for many, our first responders had a familiar duty. As we all know, there are just some professions that don't take holidays off, and our police and fire professionals are most certainly needed 24/7/365. We were honored to provide multiple stations and precincts a wonderful, hot, thanksgiving meal, even though they had to spend the holiday away from their families. Our dedicated Nightingale Specialists adopted meals to be sent or hand delivered to these deserving people!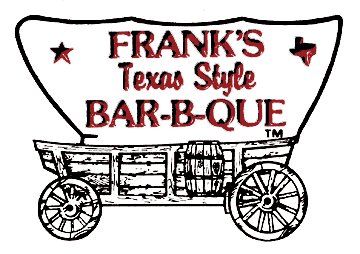 Frank's Bar-B-Que provided delicious smoked turkeys, ham, brisket, and sausage along with all the sides and fixin's for NINE different locations throughout Denver including the entire District Two Police Precinct. Frank's has been in business for over 50 years serving the Denver community. Their catering business has taken a hit during the Covid-19 pandemic, but they are still cooking up meals (individual, and groups!) to go. If you're looking for Texas style BBQ in Colorado, look no further than Frank's!
It was such a pleasure to thank our first responders in person! A big THANK YOU to our participating Loan Specialists who sponsored meals for these very deserving folks who sacrifice an ultimate day of family and togetherness, to serve us here in Denver. We know this will be a new tradition for us each year!
Mark Burnett, Tim Brannon, Veronica Rivera, Dave Yanett, Heather Cutler, Meredith Rudolph, Shereen Muckerman, Rob Ripe, and Nancy Allen.
---
We asked our Nightingale Specialists about their favorites from Thanksgivings past, and it's always fun to see the answers. Here is a sneak peek into some of your favorite Nightingale Loan Specialists Thanksgiving favorites!
All six participants had a different Thanksgiving side dish favorite! Jayce, with his "All of the above" answer, didn't think choosing just one would be enough.
Pumpkin was the winner in the pie category. Rob, Nancy, and Shereen, were our pumpkin pie traditionalists.
We had one delicious (AND EASY!) recipe shared by Danielle, that could be used for any holiday get together!
Most people like their turkey the traditional way, stuffed and oven roasted! But we did have one person pass on stuffing the bird, and Veronica is a fan of adding some bacon. Isn't everything better with bacon??
We so appreciate our specialists taking some time to share their lives with us. They truly care about personal connections and giving back to those who give!
---
Reach out to any of our Nightingale Benefits Loan Specialists today to find out how you can save most, if not ALL, closing costs AT THE CLOSING TABLE on your next home loan or refinance. December is a fantastic month to buy a new home or refinance your current loan. What a fantastic gift to yourself and your family.