At MasonMac, not only do we have a passion for our clients, but we truly love our company, and those we work with. We thought it would be fun to ask everyone to submit some compliments for their team, and other co-workers.
Get a mortgage to the "Clear to Close" stage is not possible without team work and lots of organization, kindness, and patience! We love helping YOU achieve your dreams of home ownership, and we have a great time doing it!
Below is just a sample of the compliments that were shared!
I want to compliment Veronica Rivera. She is truly the glue that holds so many files together from application to clear to close. She is always sure to turn in a complete file with the full story, she jumps in when she is needed and is always willing to do whatever it takes to get things done for us. She has an upbeat and positive attitude and goes above and beyond in her role as a Transaction Coordinator for Tom Ninness and David Yanett as well as her own role as a Loan Officer. We love Veronica as extra support on files!

-Lizzie Quintana

Veronica Rivera, loan officer assistant—We've only worked for a couple of weeks but she has jumped in and taken ownership of the pipeline. She is diligent and I fully trust her with my clients.

-Tom Ninness
Lizzie Quintana, Transaction Coordinator- Lizzie is incredibly caring about the job she does along with being a great person.  She is wise above her years and I'm so lucky that she is part of the team.  I can't give her enough praises; she is that good.
-Tom Ninness
Heather Cutler-Boss Lady of Operations.  I worked with Heather at least a decade ago and was excited to reconnect with her.  Heather holds her team to the highest of standards to make all of us look good. The goal is to grow our footprint this year and I am confident with Heather's managing skills that we are in great hands.
-Tom Ninness
Brooke Jaeger, loan processor.  Brooke is diligent, team player and does an awesome job.  In my short time working with her, I find her very competent at her job and I'm looking forward to a great year working with her.

-Tom Ninness

With so many LO's to choose from it really is hard to pick just one. Like all teams everyone has strengths and weaknesses. Frankly, I take pride in working with them all. I love the team I work with and the things we are as a group trying to accomplish. Compared to my last career, this job gives me a lot more satisfaction and gratitude knowing that we are helping out those in need to help fulfill their dreams.

-Joel Cook
I would have to vote for Nancy Allen. I love working with Nancy!  She is the definition of a real team player! She is always helpful & turns in great files. If help is needed she is always ready to jump in! She is not afraid to roll up her sleeves. I can call her if I have questions & she takes time to explain. She is also very responsive to emails & calls.
-Michelle Kelly
Dale Seaman- is always in the know when it comes to his files- he has taken the time to ask all of the questions needed from his borrowers and his file come to me with most all of the documents needed.   Dale is always pleasant to talk to and works hard to help us get the loan done.
-Kathy Hanson
Meredith Rudolph- She is a team player from start to finish.  She has the experience and knows what is needed on every loan.  She is always friendly and full of very useful information.  When she is stuck on something she will call me and we are able to brainstorm the ideas and come to solution.  Meredith makes my job a little easier and makes the "job" fun.
-Kathy Hanson
Tom Ninness. He's got great communication and he's calm. Love that he's calm and that he has faith in his team!

-Kelly Kramer

Brandon Cook is amazing!!! He does so much to help me look professional! His turn time on flyers, brochures, cards… is almost immediate! I appreciate Brandon and all his help immensely as I am not capable of producing the quality of marketing material that he does. He deserves an award for his  patience with me and all my technology issues! Thank you Brandon!!!

-Danielle Runyan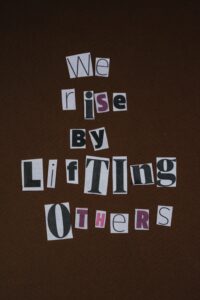 Stacey Joslin is probably the sweetest person I have ever met! She's always in a good mood and greets all who enter FAM with a smile on her face. She jumps to help.  I am so thankful for all she does for me and all her efforts to make me look more professional.  She goes above and beyond anytime I ask anything of her. Thank you Stacey!!!
-Danielle Runyan
Mark Burnett is an amazing boss and mentor.  He continuously pushes me out of my comfort zone to do better every day. He leads by example, is kind, caring and professional.  Mark always has a good attitude and sense of humor.  He has unique answers or responses to problems that I wouldn't think of. Outside of my family, Mark is my favorite person!
-Daniel Runyan
Dan has taught me so much about this business.  I appreciate him so much.  He's always patient with my learning and will repeat things until I get it.  Dan always answers the phone and is happy to help. He always has a good attitude and is super fun and funny! Dan has taught me how to structure a file so well that all the underwriter needs is to find out where and when to send the money!!!
-Danielle Runyan
Lizzie is the best!!!! She does so much for me and my files every day; I could not do my job without her.  Lizzie is always happy to help.  She's kind and professional. I think Lizzie is the most important person in the company!
-Danielle Runyan
Nancy Allen- She never gives up when a loan gets tough and will always jump into the middle of an issue with her ideas. She's always helpful when needed to reach out to her clients and realtors for items. She also checks on me frequently about my life outside of work and goes out of her way to make me feel appreciated. She is one of the few loan officers who truly cares about her team as people not just coworkers!

-Nicole Russell
_________________________________
The Nightingale Advantage Program gives credits at closing up to 1% of your loan amount! MasonMac is committed to supporting those who work in Law enforcement, Healthcare, First Responders, and former and current military. If you want to work with the best company in the mortgage industry and walk away more satisfied with the home loan process than you ever thought possible, contact us today and we would love to add you to our family!
Are you considering a move or a new career? We would love to speak with you about joining our family as a Loan Officer with MasonMac. As you can see, the best compliment we could ever receive would be our employees telling us how much they love working here and with each other.
Reach out today!